About Emma Rush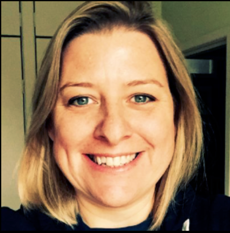 Emma Rush is the CEO and co-founder of Thinkando, an Atlassian partner company. She has spent twenty years working in the IT sector as a technical trainer, developer, a project manager and a consultant with the last twelve years in the Atlassian ecosystem. Emma's main area of focus is in training and she and her team work with the Atlassian Training to deliver training all over the world. 
Emma is based in the United Kingdom, but she considers the USA her second home.  Working with Atlassian takes her all across the globe delivering in Asia, Europe, and North America. She has worked with and delivered training to companies of all sizes, from start-ups, government organizations to large multinationals. She regularly delivers training at Atlassian events such as Atlassian's Summit, where she's delivered since Atlassian University opened their doors.   
Alongside delivering training, Emma is a member of the Atlassian Certification board and has worked with the team to write the administration certification. She's a technical lead on the Jira Administration and Agile Development, Jira Software and Workflows exams. 
Emma is known for her dry sense of humour and her approachable training delivery style. She's also known for her in-depth knowledge of the Atlassian stack, which she can talk to from her lengthy experience of working directly with the applications and working in and managing teams of all sizes. When she's not delivering training, she loves travel, learning languages and cycling. Sometimes all at the same time.